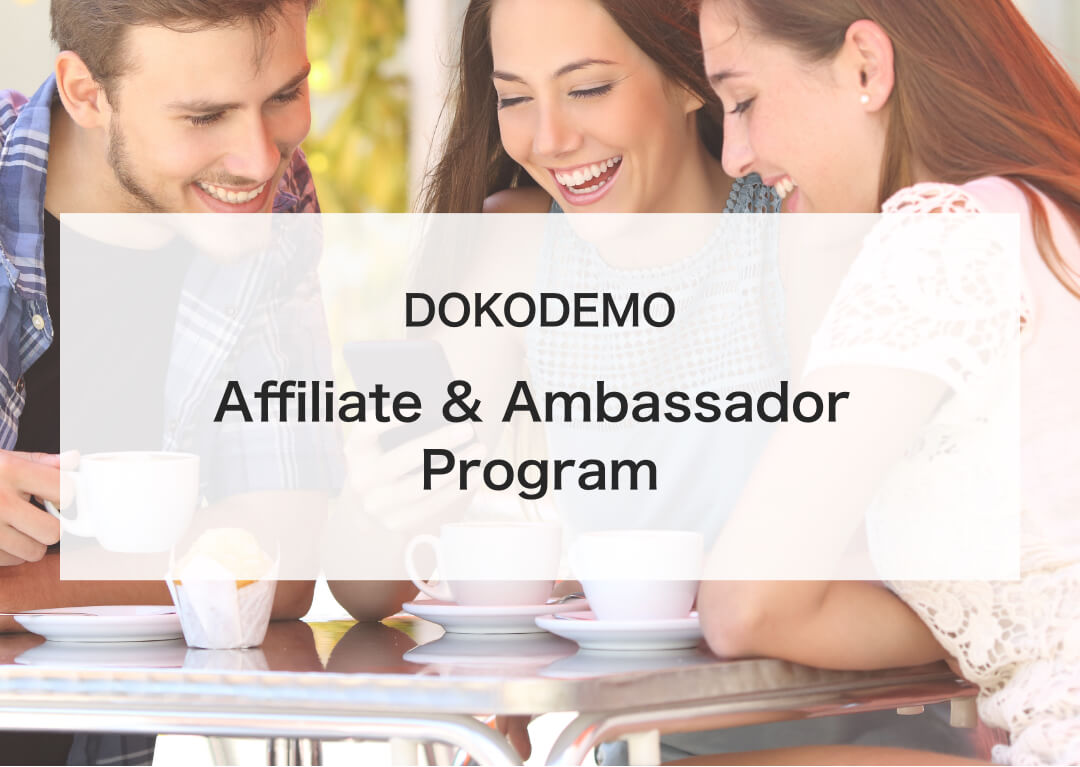 DOKODEMO Affiliate & Ambassador Program
Earnings
Introduce our site or the products we are selling on your website or through your social media and we will pay a commission on any orders completed as a result of your efforts!
Commission
We currently offer a 3% commission for any orders completed as a result of your efforts. This means that when you introduce our site, your favorite brands or products, you will receive 3% of the order amount of completed orders that came through your site or social media. Special commission rates and bonuses apply for targeted brands or marketing campaigns.
Transparency
Transparency is one of Dokodemo's core values. To maintain and further promote this value we partner with affiliate networks, entrusting then with the reporting and payment of commissions. The current affiliate networks that we are associated with are listed below. You can register through the following links.
Start with a Simple3 Step Process!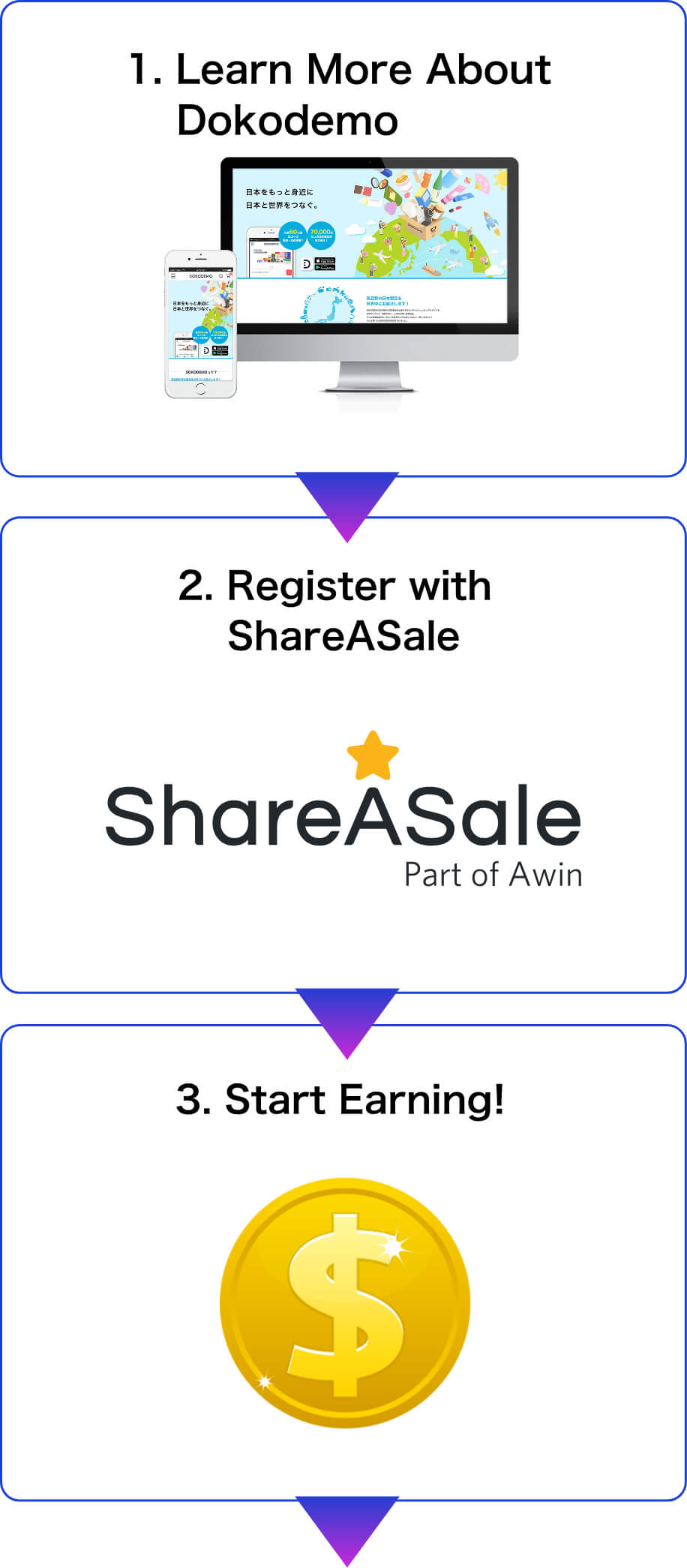 Please Note:
• A Dokodemo affiliate is an individual who uses social media platforms such as blogs or youtube to introduce Dokodemo or manufactures of products and brands sold at Dokodemo their followers.
• Be sure to check and follow ShareASale's affiliate requirements